Estate Agency
New listings 22
Sales agreed 18
"Rightmove's latest data shows that we have agreed the highest number of sales between £300,000 to £700,000 in the Perth area (PH1 & PH2) this year so far. We have made strong progress into the upper end of the market over the last couple of years. We know our fees are often considerably less than the national, multi-branch estate agents, but the market data clearly shows we get results. Three of the properties we sold in October were in excess of £600,000. A contemporary home just outside Blairgowrie became our highest sale ever at just under £800,000, another milestone for our company."

"As we have recorded in previous months, there were sales agreed across different locations including Kinnoull, Bridge of Earn, Murthly, Blairgowrie, Letham, Cupar, Oakbank, Scone, Craigie, Abernethy and Gleneagles."
We had one closing date in October. However, a closing date isn't the only way of trying to achieve a great sale price. We had a number of properties agree sales in excess of the home report value which were down us to negotiating with one interested party. This is something we put particular emphasis on when trying to maximise the sale price for our clients. It's never about just accepting the first offer that comes along."
"October was particularly pleasing on a personal level with us selling a number of properties in Scone where I live. These included flats, villas and bungalows which demonstrates that it is still proving to be a very popular location for potential buyers and across different property types and price brackets."
"We had some particularly good results with three bedroom semi-detached properties in Perth. Two of them achieved sale prices over the home report value within a matter of days. It was also a positive month for ex-council properties with us selling these types or properties in Craigie, Bridge of Earn and Letham this month. As a result, we have a ready demand for these and would be delighted to hear from anyone thinking of selling in these areas."
Lettings
Lets agreed 20
New listings 19
"It was a phenomenal month for lets agreed. Our 20 lets agreed equated to 71% of the market share according to the Rightmove data for October. This increased our market share for the year so far to an impressive 39%."
"This month we had six new landlords join the company. One chose our let/marketing only option whilst the other five opted for our full managed service, preferring us to handle various aspects of the tenancy to make things simpler and easier for them. We had Euan join the team last month and we have certainly needed him in October."
"It's been as busy month behind the scenes also. Whilst the headline figures are how many properties we advertise for rent and how many we agree lets on, there's a whole lot more to listing a property, finding a suitable tenant and maintaining the properties with tenants already living in them. I've certainly been out a lot on periodic inspections, viewings, check-ins and check-outs. Because we cover the whole of the Perthshire area, it has totalled up a lot of miles, but we just want to make sure we are looking after our clients' interests as best we can."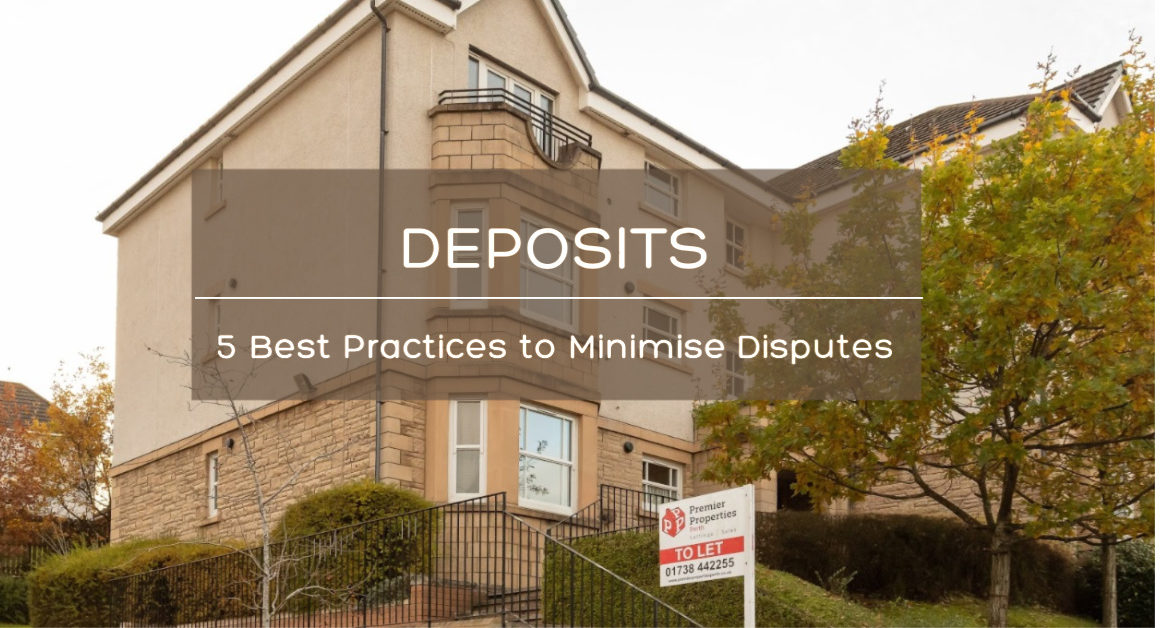 Only 2.8% of our deposits were disputed in 2019. Here, we discuss best practices when managing tenancies…
Read More