Competition for property for sale remained hot during October and Premier Properties were once again in pole position in terms of the number of sales agreed and new listings in the Perthshire area. 
The number of sales we agreed was up by 78% in October compared to the same period in 2019, which is the best 'normal market' comparison.  Instructions were also up by 23% on October 2019.  Although more properties came to market, the level was still not enough to replenish the stock that was being snapped up which resulted in some properties selling in a matter of days and for record prices.
The continuing imbalance, with demand outstripping supply, put buyers who can proceed quickly, prove they are mortgage-ready or have cash in the bank at a huge advantage.  There are also opportunities for owners looking to sell and cash out if they are downsizing or not needing to buy another property.  With mortgage interest rates remaining lower than they have ever been before and lenders keen to lend in a competitive market, the window is open for movers to act now before Christmas.
We are preparing to launch more properties to the market in the coming weeks so buyers should register their details here:    
Buyers: Register your details to get new property alerts straight to your inbox 
October 2021: T
op Selling Agent in Perthshire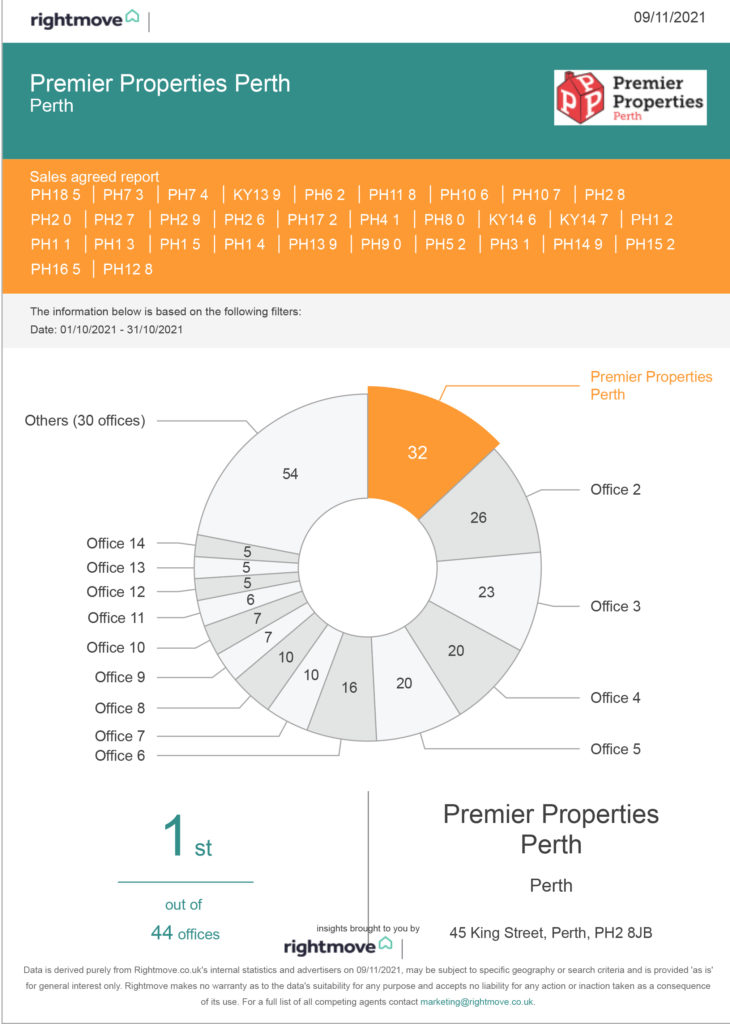 What our clients say about us