2019 was a special year for us at Premier Properties Perth.  We celebrated our 10th year of trading; a big milestone for a local independent business.  We continued to focus on delivering a high quality customer experience and our efforts were recognised in the form of several industry awards which compared our service against the service provided by other local, regional and national letting and estate agencies.  Here we take a look back at some of the key highlights of 2019.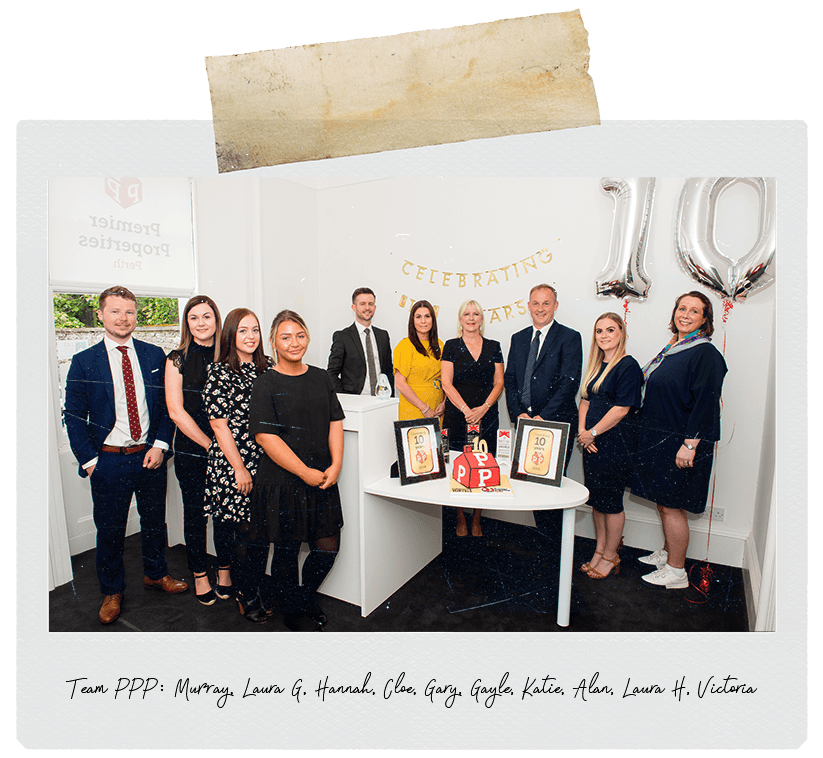 We Celebrate our
10th Year of Trading
Estate Agency
New Listings - 231
Sales Agreed - 218
It was another very positive year for our estate agency team with our second consecutive year selling over 200 properties across Perthshire.
From 231 new instructions we agreed 218 sales,
the highest conversion rate across all agents.
In the main Perth PH1 & PH2 postcodes areas we proved to be particularly effective with us agreeing 188 sales from 194 new instructions.  No other estate agent recorded a conversion rate as high as this. It again shows we are proving to be very effective with the properties we are marketing and to deliver the result that our client is looking for, often exceeding their expectations.  Whilst we agreed sales on all types of properties, across different areas of Perthshire and across a broad range of prices, 
2019 also saw us break our highest ever sale price three times.
An indicator that our marketing and team are well placed to deliver positive results for any client looking to sell, regardless of how high or low their property is priced.
As a small, dedicated team, we are constantly looking at ways of improving and streamlining our processes and systems to help our staff and benefit our clients. Our high levels of performance and customer service in estate agency were recognised in the form of a number of national awards: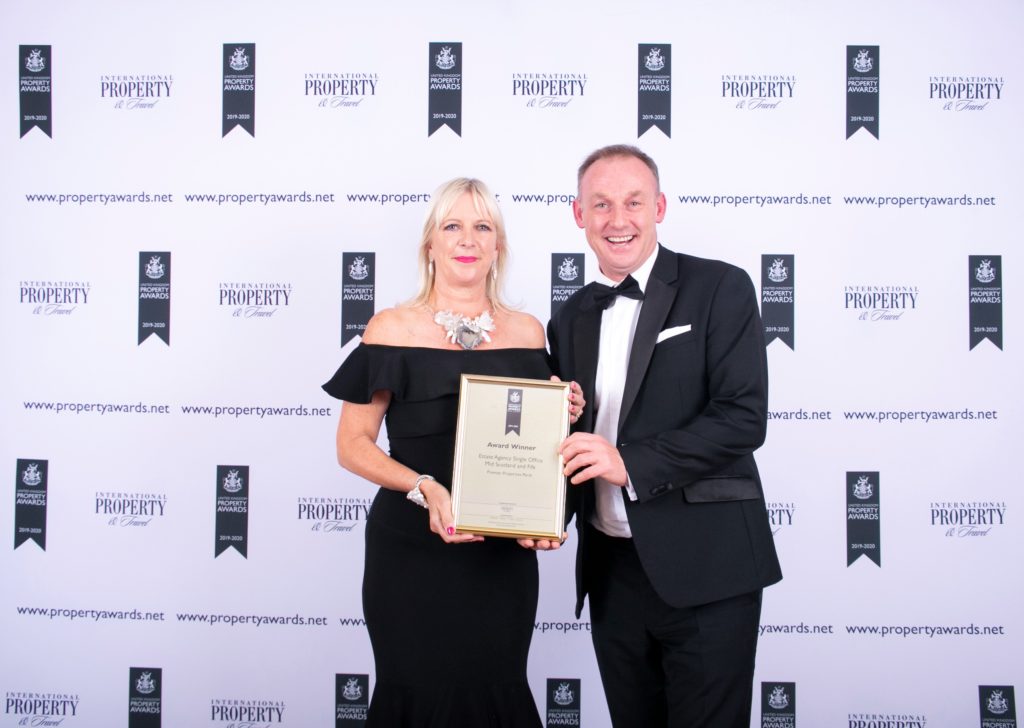 Lettings
New Listings - 203
Lets Agreed - 177
For the 2nd consecutive year we listed over 200 properties throughout the year.
Our total of 177 lets agreed equated to a market share of over 38%,
more than double our nearest competitor on 17%.
Similar to what we have seen with our estate agency team, this proves that, not only are we listing a high number of properties, we are delivering the desired result for our client by securing them a tenant.
We welcomed 65 new landlords to the company in 2019 with 38 of them choosing to use our fully managed lettings service. The 65 new landlords comprised of buy-to-let investors, who were completely new to the sector, and other landlords with portfolios ranging from 1 to 20+ who had previously worked with another letting agent in the area.
Statistics from SafeDeposits Scotland (the government-approved agency which holds our tenant deposits) confirms that only 2.78% of our deposit returns were disputed last year.  This equated to a total of 4.  144 deposits were returned in full to our tenants.  This demonstrates the effectiveness of our property inventories,  regular inspections and check-in and check-out procedures.  These processes are crucial in, not only protecting the condition of rental properties, but also to protect both landlords and tenants. 
We were delighted to welcome back Laura Harris following her maternity leave.  Laura has taken on the new role of Business Manager to help develop the business further.  Euan joined the lettings team in September as a full-time member of staff and will have a key role to play as Hannah takes some time off for maternity leave, something we are all really excited about for her. There will be further recruitment very soon to ensure we continue to deliver a high and consistent level of service which, in 2019, resulted in the following national awards:
2019 also saw us join the national property portal OnTheMarket which bolstered our already extensive online exposure of our properties. We very much look forward to working with the OTM team and support their cause.
Overall, another great year for Premier Properties.  We've worked with some wonderful people along the way and we're excited about further developing the business and helping people with their moving plans during 2020.