Sales Market
Buyer demand is still running well ahead of more "normal" market conditions back in 2019.  The number of properties we sold in June 2021 was up 114% on June 2019 and the number of new instructions up 61%.  The number of properties we sold during Jan-Jun 2021 was up by 38% on the same period 2019.
Since the market re-opened in Scotland last June, we have seen a huge increase in the number of people looking to move.  Record low interest rates and the Land and Buildings Transaction Tax relief have helped many people to afford higher prices, satisfying pent-up demand for a change of lifestyle/location.  We are regulalry receiving interest from several buyers per property, resulting in more closing dates, multiple offers and higher prices.  There is also a notable increase in the number of cash-rich relocators from more expensive areas.
With demand strong and pricing high, now is a great time for homeowners to capitalise on these favourable market conditions, especially during these peak summer months when properties look their best and while many buyers will be looking to secure a move in time for the new school term in August.  New landlords entering the market with quality properties will also benefit from strong tenant demand.
Rental Market
Overall, rental demand remains higher than the supply of rental property although, with the lifting of restrictions, we are seeing more movement with re-lets.  As we've seen throughout the pandemic, the desire for a change of lifestyle and space is generating more demand for houses/bungalows outside of Perth in more rural locations.   In terms of flats, demand is highest for higher end/quality properties and modern homes.  The lack of supply in the sales market is also affecting the rental market as some buyers are forced into short-term lets until they find the right property.
January – June 2021: T

op Selling Agent in the PH1 and PH2 Areas 
According to official statistics from Rightmove, we sold more properties in the PH1 and PH2 areas than any other agent during the first half of the year.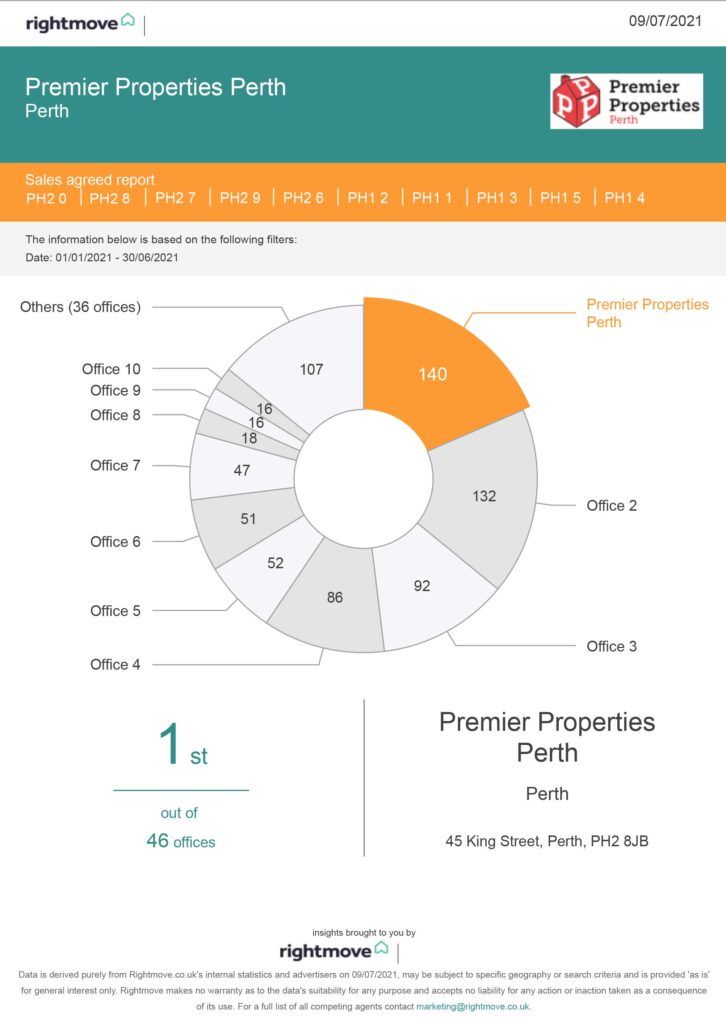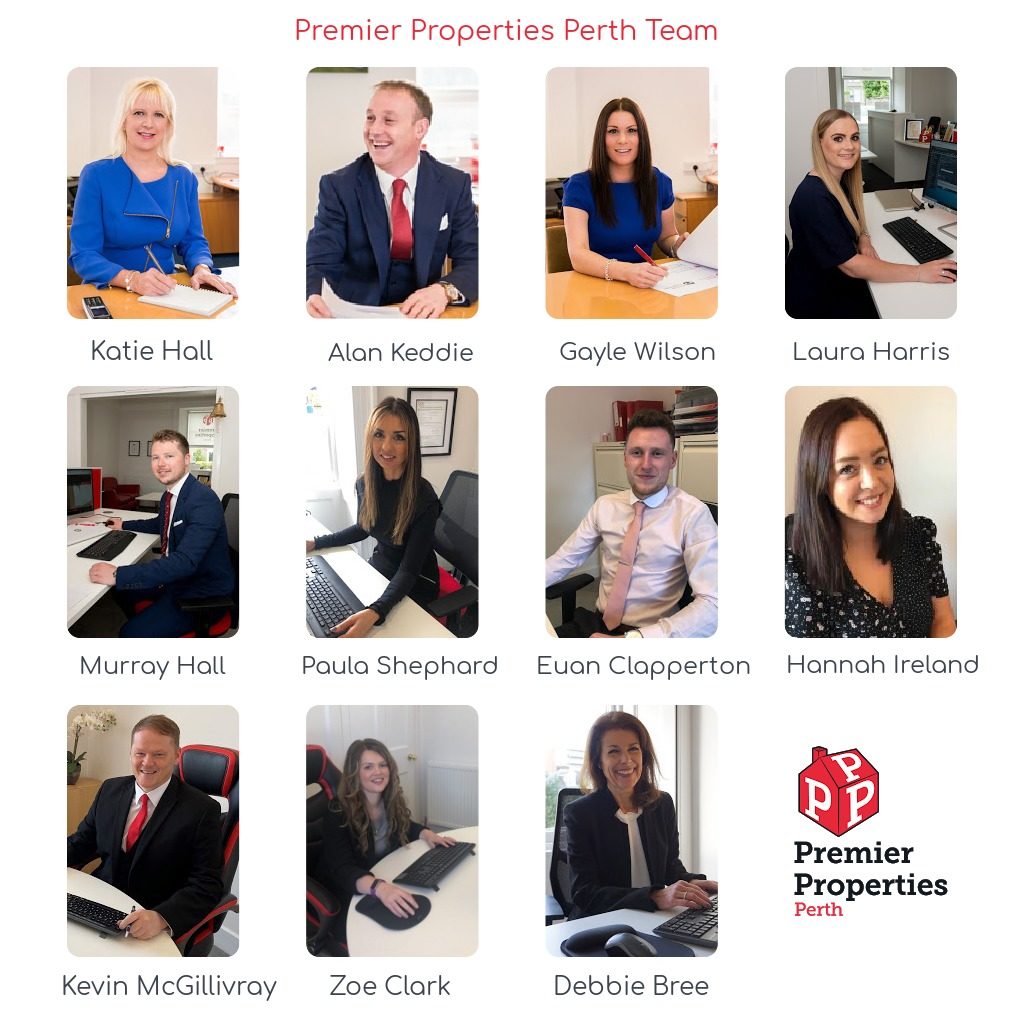 What our clients say about us