Property Market Update – December 2020
Scotland's move to Tier Four restrictions on Boxing Day should not impact on house moves, under the current government guidelines. Assuming no further changes are announced, moves can continue to take place in the tier 4 protection level, provided they can be carried out safely.
Our immersive 3D virtual tours enable potential purchasers to take a simulated walk-through of our properties for sale and gain digital measurements of any part.  We can carry out virtual valuations and viewings where preferred and, as things stand, can continue to carry out valuations and viewings at properties, whilst following government guidance to keep people safe.
The Land and Buildings Transaction Tax holiday, coupled with the change in lifestyle caused by the coronavirus outbreak, is encouraging people who may have been thinking of selling to take the plunge and get their properties to the market while there remains buyer interest and demand.
As we enter the festive period, we take a moment to reflect on what has been an extraordinary year.
January – November 2020
Looking at the year-to-date figures, we:
Launched 225 new properties to the sales market

Sold 206 properties with a total value in excess of £38 million (remarkably, 75% of sales occurred in the 6 month period between June and November)

Listed 157 properties for rent

Agreed 141 tenancies

Helped 37 new landlords get their properties to the rental market
Sales Market: June – November 2020
Since the housing market re-opened at the end of June, we have helped a phenomenal number of people move home as unexpected market momentum overcame the unknowns of the pandemic and the property sales sector experienced a mini-boom. 
We launched 158 new properties to the market

Sold 150 properties

Overall, activity was up by around 50% on the same period last year

July was the busiest month when we helped vastly more people move home in a single month than ever before

  
According to official statistics from Rightmove, we sold more properties than any other agent in the Perth area (PH1 and PH2 postcodes) during this period.
Sales Agreed in Perth Area: 29 Jun - 30 Nov 2020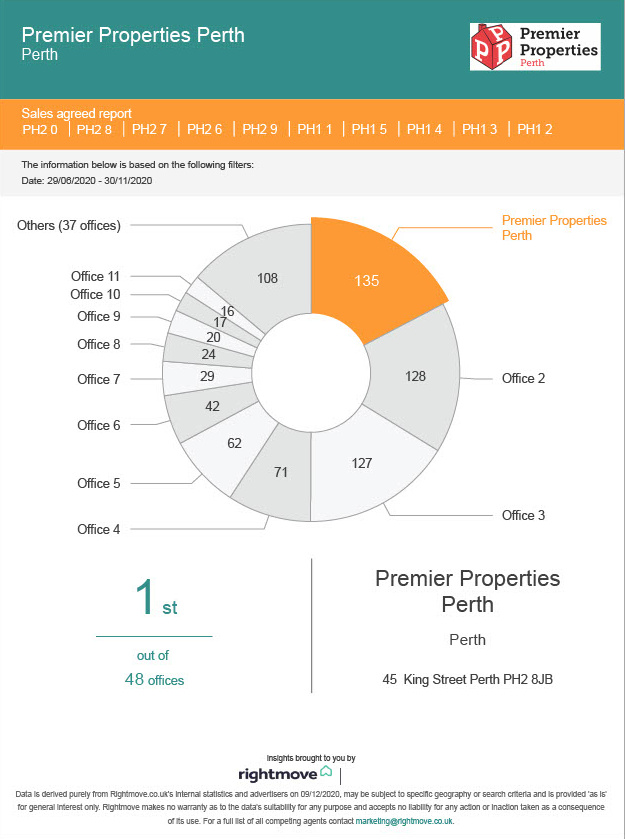 November 2020 
We sold 23 properties (up slightly on Nov 2019).

74% of properties sold at asking price or above.

The total value of sales agreed was £3,963,750

We negotiated an additional £50,800 for our clients (an average of £2,200 per property).

We listed 14 rental properties and agreed tenancies on 11  properties
October 2020
We launched 25 new properties to the market (up 14% on last October)

Sold 27 properties (50% more than October 2019)

The total value of sales agreed was £4,698,495

67% of sales were agreed over asking price (generating an additional £56,070 for our clients).

We listed 14 properties for rent and agreed tenancies on 11 properties
The past five months has been the busiest period we have ever experienced at PPP.  Our staff, photographer, contractors and the surveyors and solicitors we work have all went above and beyond to cope with the increased demand and ensure home moves happened as smoothly as possible.  
We welcomed two new members of staff to our estate agency team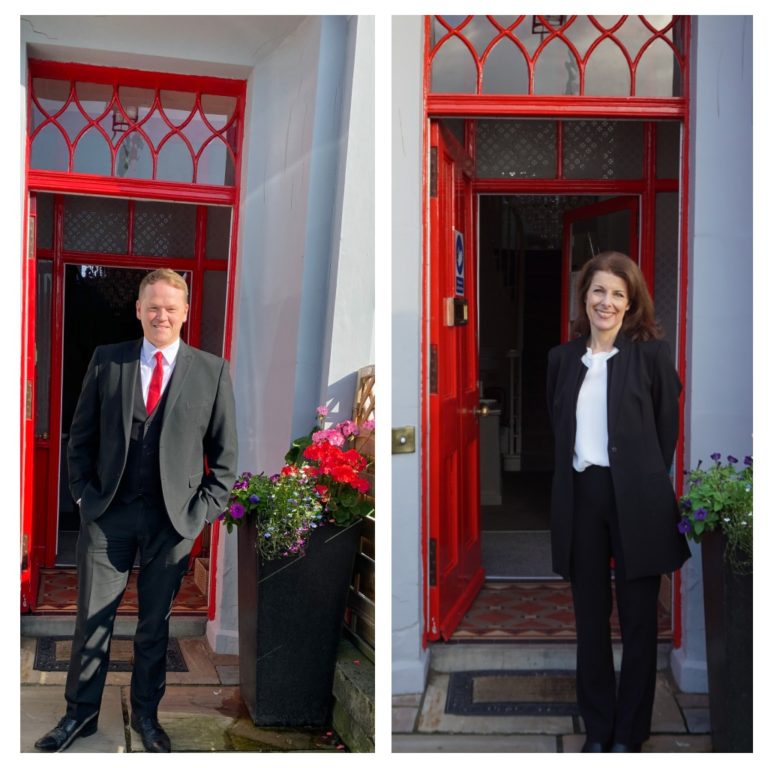 Is Now a Good Time to Buy or Sell? 
In spite of the unusual year we have had, UK mortgage approvals hit a 13-year high, partly due to the increased demand caused by the pandemic and the Land and Buildings Transaction Tax holiday.  Good mortgage rates are still available and there is still time to take advantage of the lower threshold for LBBT which has been raised temporarily to £250,000 until 31st March 2021.  The start of the new year is traditionally a busy time for the housing market as buyers and sellers alike use the festive period to plan the year ahead.  Many will view 2021 as a time to focus on reprioritised housing needs and to start afresh.  And, with the potential LBBT savings, we expect market momentum to continue into next year.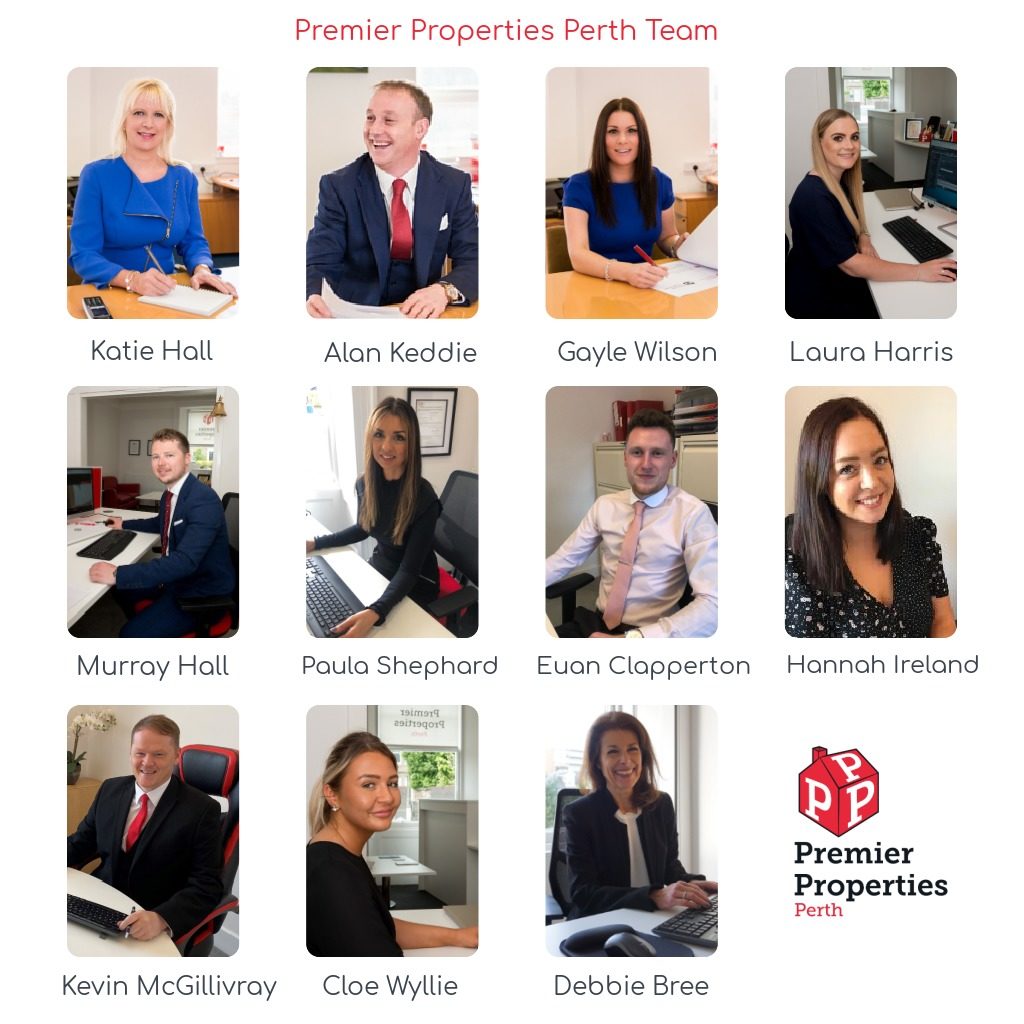 What our clients say about us