2019
Only 4 of our deposits were disputed (2.8%).
144 deposits were returned in full to our tenants.
Source: SafeDeposits Scotland 
5 Best Practices for Minimising Deposit Disputes 
1. Focus on Quality
Finding quality tenants who will pay the rent on time and look after a property is key to avoiding costly deposit disputes and void periods (when a property remains empty).  However, another factor is that tenants are becoming increasingly discerning.   The fact that many people are finding buying property difficult, means that tenancies are becoming longer and tenants are more invested in their decision to take on a property in terms of the quality of the property and the way in which they perceive they will be looked after during the tenancy. 
Landlords must take this into account when investing in and maintaining rental properties.  When we take on a property, part of our job is to provide advice to landlords on how to get their property ready to attract quality, long-term, tenants and achieve the best rental price.  Also, having a reputable, well-known, agency manage a property provides re-assurance to tenants that they will be looked after during the tenancy and this can make a huge difference when it comes to finding the right tenant to fill a property.
Our tenant vetting process begins, not at the application stage, but when a tenant first enquires about a property.  Our experienced staff get to know and get a feel for potential tenants over the phone, email, messenger etc. and in person at viewings; before they have even made an application.  Our thorough application process and background checks then enable us to evaluate the tenant's financial position to ensure they are able to pay the rent every month and we also look at things such as references from past employers and landlords to ensure we secure trustworthy tenants who will look after the property and want to stay in the property for the long term. 
2. Ensure Compliance with Laws & Regulations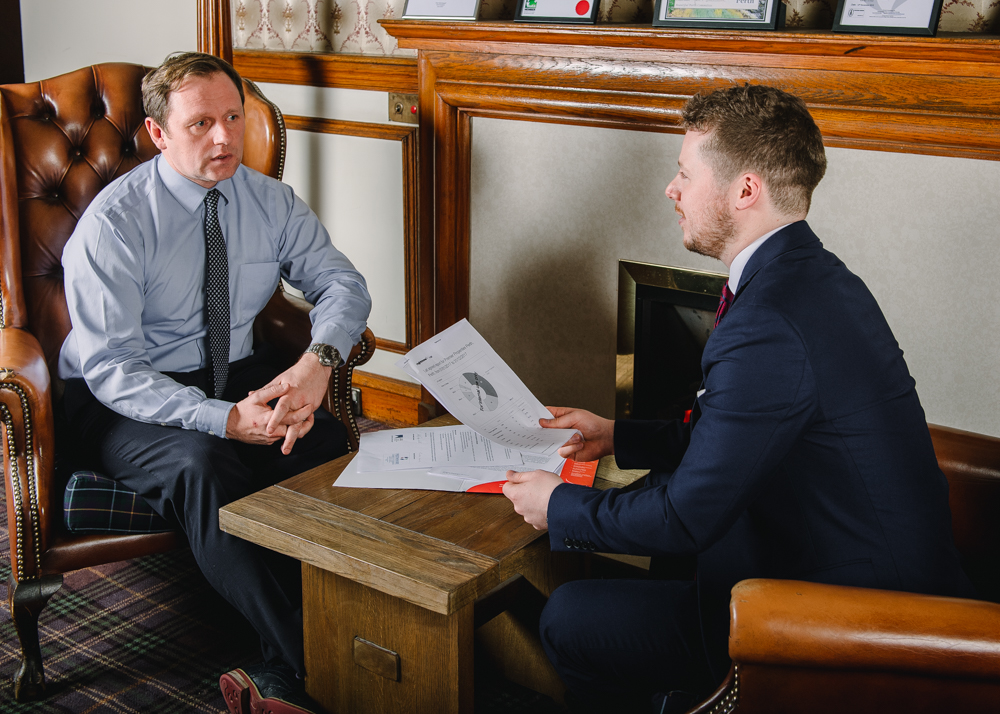 In recent years there have been far-reaching changes to laws affecting the private rented sector in Scotland and the legal landscape is set to constantly change.  Remaining compliant can be challenging, but essential if landlords want to avoid costly fines and deposit disputes.  Landlords are governed by well over a hundred pieces of legislation relating to things like deposit protection, safety checks (including things like electrics, legionella testing, smoke alarms, gas and carbon monoxide safety) and legal documents.  Our staff stay abreast of all the laws and regulations affecting the lettings sector and this is one of the main reasons why landlords chose our fully managed service.  It takes away the headache of working out whether or not each piece of legislation actually applies to them and their investment property.  For each landlord, we lay out their options in a way that is easy to understand and arrange the necessary work to ensure they and their property are compliant. 
3. Comprehensive Inventories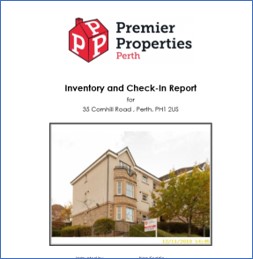 Good quality inventories are paramount when it comes to minimising deposit disputes and protecting a landlord's investment.  They ensure clarity and an evidence-based approach to damages and disputes. 
This is one of the main reasons we do not outsource this important part of the lettings process.  Rather, our trained staff undertake comprehensive inventories using the latest property inventory software.  Each inventory includes clear photographic evidence and descriptions of the condition of properties, as well as the standard of cleanliness (which is often the reason for disputes).  We also ask tenants to thoroughly check inventories at the start of the tenancy. 
We refer to inventories during periodic inspection and tenancy check out visits.  This enables us to make an accurate comparison of the property from the start of the tenancy to the end and negotiate any potential, fair, deductions.
4. Regular Inspections 
Our full management service includes a settling-in visit with tenants six weeks after they have moved into a property and regular inspections throughout the tenancy.  These are essential in ensuring tenants are happy with the property, properties are being kept in good order, tenants are sticking to the tenancy agreement and making clear who is responsible for what when it comes to maintenance issues.  Inspections are also an opportunity for our skilled staff to talk to tenants and identify any minor problems or issues before they spiral out of control and become major repairs or the cause of a deposit dispute.  Gathering evidence and keeping robust written records from the outset of a tenancy is key to preventing any deposit related issues.  Following each inspection, we send a written report to the landlord.
Dealing with any queries and effectively sorting out maintenance and repair work throughout a tenancy is crucial to keeping disputes to a minimum.  Our fully managed service takes all of the hassle out of managing repairs.  We give tenants 24/7 access to our online repair reporting system which encourages tenants to feel confident in reporting their maintenance issue in their native language, as soon as it appears.  This provides us with a clear and comprehensive audit trial (including images) which we use to arrange and manage repairs.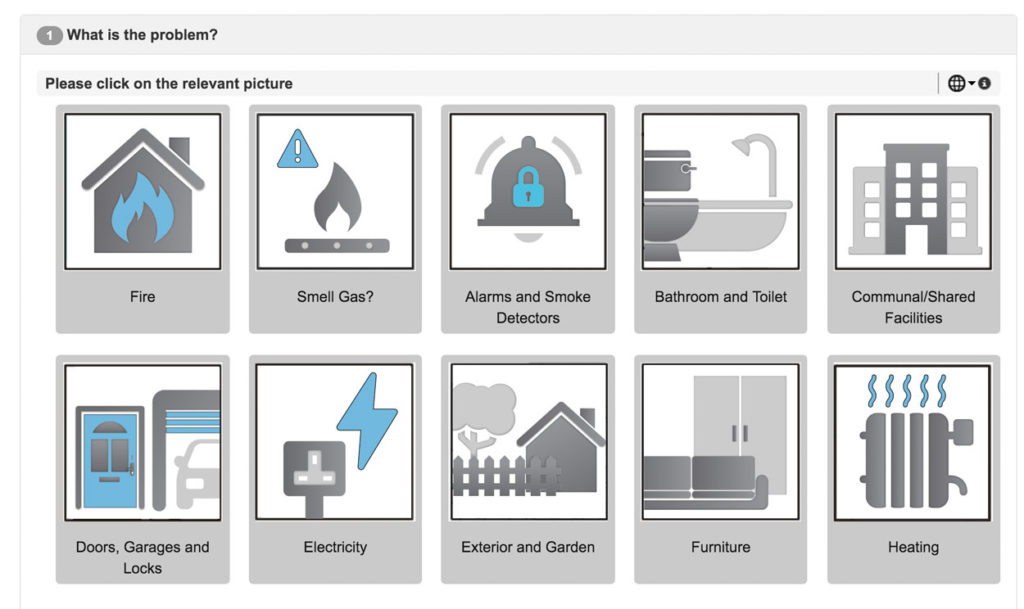 Need Advice on Letting Property?
What our clients say about us